Make sure to check out Part One of this post:
ADVERTISING ON ANGIE'S LIST : 5 Things You Need to Know Before Signing the Dotted Line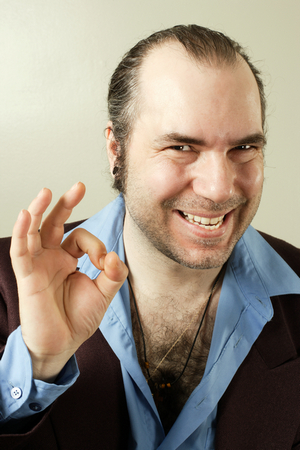 Have you been getting Angie's salesmen calling you lately?
I know I have.
This guy won't stop calling me.
Since our first Advertising on Angie's List article, new information has come to light and new updates to Angie's site have been released. I've had a former salesman reach out to me after stumbling upon my blog post. He's assured me that he looks nothing like the gentleman seen above. He was a truly classy guy that left Angie's List to move on to another company and we greatly appreciate the time he took to talk to us.
Here's what our inside man wrote to me:
"Today was my last day at Angie's list as an Ad Sales rep. Best stuff I've read about AL. I do have much more insight if you are interested."
At the time, I was being charmed by an Angie ad rep to purchase a package for another client so, naturally, I was very interested in what our new friend had to share.
TALES FROM THE CRYPT : An Angie's List Insider's Perspective
Here's what we learned from our talk:
Price Discounts
The account managers are able to adjust the price of the marketing packages up to 50% of the "list price." I imagine this number is not as flexible as that, once you factor the number of ad slots available.
I'll be shooting for 30-40% off for future deals.
Scorecard
The Angie's List Scorecard rating email that I wrote was arbitrary and useless in my last post is actually important and used to factor where your profile will be displayed in the search results. It's their own search algorithm / profile authority number that is calculated using 17 different criteria.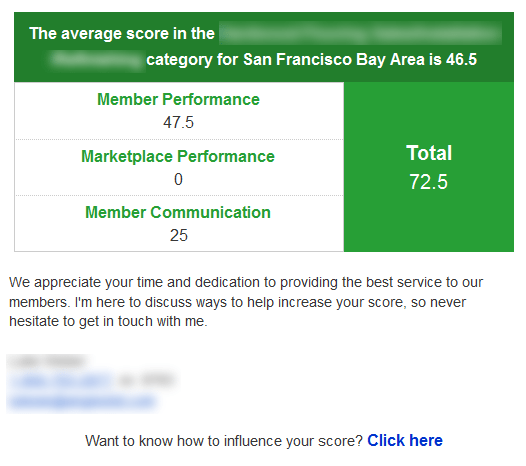 Oops. Forget what I wrote about this before. When you get this email, look at it.
The criteria behind this number is mostly e-commerce based, which means they are strongly skewed toward the Storefront and Big Deal items they offer.
Of course, you can buy an ad package and shoot to the top of the results, like I wrote about in my previous post, but you will still be competing with other advertisers based upon your scorecard rating.
Some general tips to improve your Scorecard rating:
Set up a Storefront (more about this later)
Reply to all messages received in your message center. All of them. Even if they're duplicates and the person asks you to call them.
Comment on all reviews left for your business. All of them. A simple "Thank you. It was great to work with you" is all it takes.
Keep a complete Angie's List profile
Call Center
There are 2 advertising avenues that are glazed over by some sales reps (J/K, they don't glaze over anything that will make you give them more moolah) .
They have a call center that Angie's List members can call for recommendations for a particular service. The Angie's List call center representative will then give the customer up to 4 business names (all advertisers, I believe).
Their call center representatives have years of obedience training.
The call center is an additional cost but it's not much relative to the web advertisement pricing. Make sure to ask your sales rep for call volume in your targeted regions for the last 30 days, 90 days and 12 months.
For our client, this service was offered at $100 per month.
Print Advertising
The other avenue is the print magazine that goes out once every month. Our friend said this was a hidden gem. You can get in the magazine for next to nothing, apparently.
Target old ladies with Angie's List Print Advertising
Other Notes
Some other notes from my call with this former sales rep :
Sales reps have 3 months per business to close the account before a new rep is rotated on to attempt to close the business
The top 2 most requested and most popular categories on the site are housecleaning and handyman services
The next most popular are HVAC, plumbing, remodeling and painting
Angie's List Storefront
In addition to all this, we came across the newish Angie's List Storefront feature. You should look to see if competitors are in here and what they are offering. The concept behind it is similar to a Yelp deal. Best of all, you don't have to be an advertiser to set up a Storefront but you do get a discount as an advertiser.
The rates are as follows:
15% transaction fee for advertisers
30% transaction fee for non-advertisers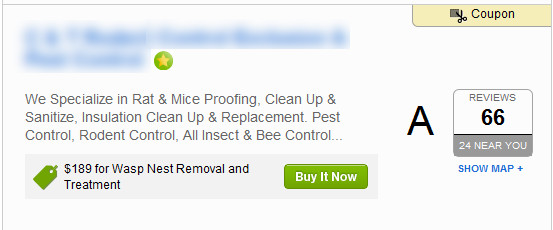 Storefront Deal on Search Page (the Buy It Now button) ; this guy also has a Yellow star!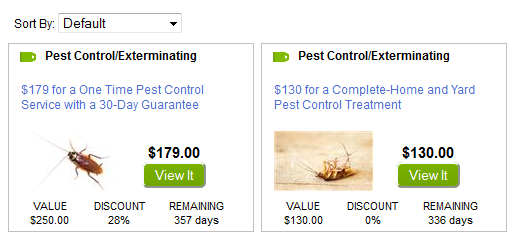 The Deals Page
Angie's List Big Deal
We haven't set one of these up for a client but a roofing contractor told me that he ran a deal once and got great results from it.
Competitor Metrics
Finally, on my latest call with a rep, I was able to get more information than I bargained for about my client's competitors.
For the top 4 advertising companies in this particular category, the sales rep gave me with all of the following data:
Call center calls (last 30 days & 12 months)
Profile views (last 30 days & 12 months)
What cities they were targeting
What ads & e-commerce they were running (coupons, call center, print, Storefront, Big Deal)
# of reviews they received
Estimated revenue based on the reviews received (they added up the reported numbers and doubled it)
Make sure to check out Part One of this post:

ADVERTISING ON ANGIE'S LIST : 5 Things You Need to Know Before Signing the Dotted Line